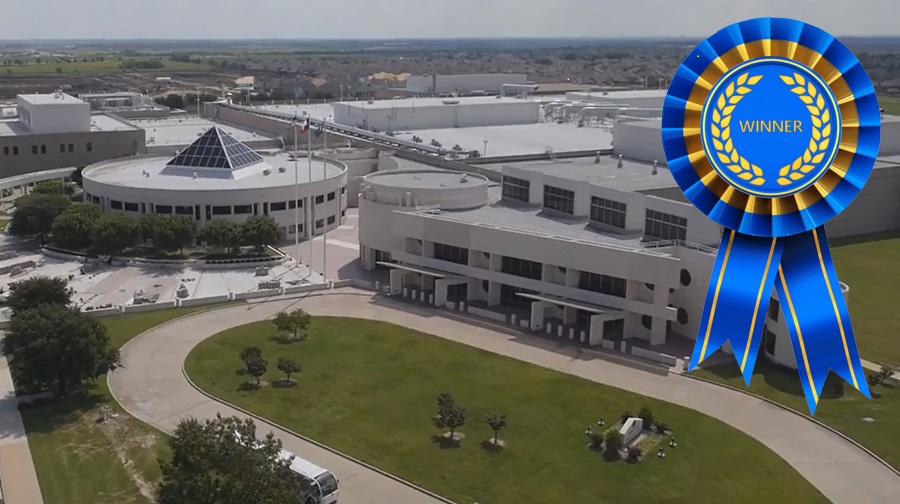 For the eighth consecutive year, BEP's Western Currency Facility was recognized by the City of Fort Worth Water Department and was honored with two prestigious awards.   
At the City's 19th Annual Pretreatment Awards on December 6, BEP accepted the Pretreatment Partnership Award for 100 percent compliance with local, state, and federal pretreatment regulations.
Additionally, BEP was one of four recipients of the Pollution Prevention Award for its significant efforts in the use of materials, processes, and practices to reduce and eliminate waste to protect natural resources and the environment.
BEP received the Pollution Prevention Award for two initiatives:
An 84 percent reduction in ink solids and ink debris waste in the Currency Overprinting Processing Equipment (COPE) production section.
An upgraded compressed air system resulting in a 16 percent reduction in energy use.  The return on investment is six years with a $55,000 a year energy cost savings.
BEP is proud of these awards and remains committed to the environment and to creating efficiencies wherever it can.