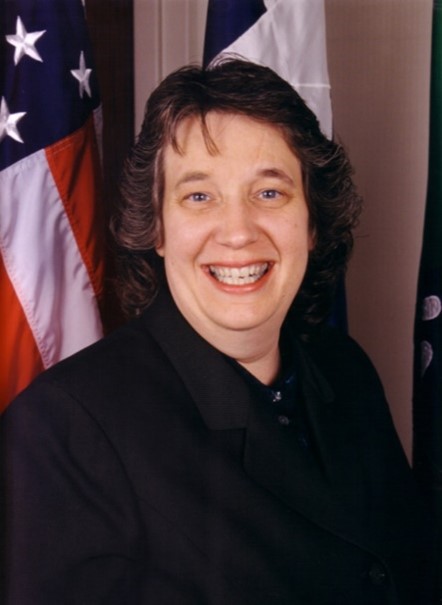 Charlene Williams
Charlene E. Williams serves as Acting Director, and is responsible for strategic oversight of BEP's manufacturing business, to include the engraving and production operations of United States paper currency for the Federal Reserve Board; currency technology, to include currency design and security features; and, facility project management, to include development of a new Washington, DC facility and expansion of the Fort Worth, Texas, facility.  She manages more than 1,500 BEP employees and contractors at facilities located in Washington, DC and Fort Worth.  The workforce she oversees includes employees who are members of 10 bargaining unions.
Ms. Williams has more than three decades of security printing experience that began at the Washington, DC facility in 1988, as a Systems Accountant.  She transferred to the Fort Worth facility in 1990, where she rapidly advanced through senior leadership positions before ultimately being appointed Deputy Director, Chief Operating Officer in 2016.  Ms. Williams' employee engagement and accountability at both facilities is evident by her excellent rapport with employees at all levels and her relentless pursuit of excellence in manufacturing operations.
Ms. Williams is a member of the Fort Worth Executive Roundtable and the Federal Executive Board and served a three-year term appointment on the Board of Directors for the Fort Worth Chamber of Commerce.  Ms. Williams is a graduate of Shepherd University in Shepherdstown, West Virginia.  She received a Bachelor of Science Degree in business administration, with a concentration in computer science and a minor in accounting.